Download NGA NATURALmag PDF Issues!
Each NGA NATURALmag issue is available in PDF to download to your desktop and print. To do so:
1. Double click on the PDF of the magazine you would like.
2. With your pointer on the magazine, right click and choose one of the following:
a) Save As
b) Print
We hope you enjoy reading our magazine! Please take a moment and join our mailing list.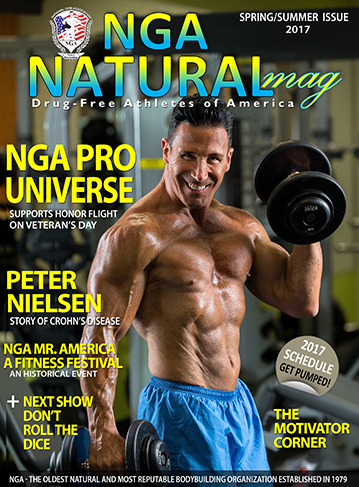 Interested in submitting an article for the NGA NATURALmag?
Please call 1-954-344-8410 or email Francine Bostinto at nga@nationalgym.com
Interested in advertising in NGA NATURALmag?
For specifications and material requirements, please see the NGA NATURAL mag media kit. [PDF] or [Download]